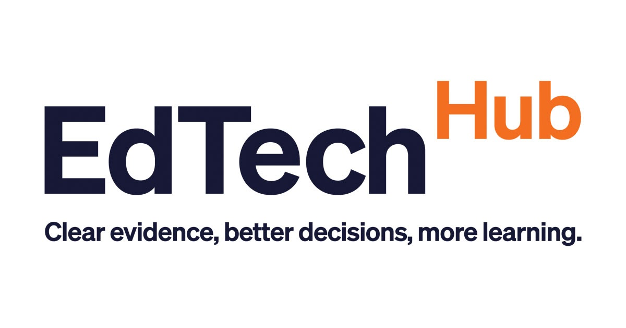 Technology has the potential to help address the global learning crisis, but that potential has not yet been realised. Policymakers and other decision makers face an overwhelming choice of technology solutions, are often unclear on what works and what doesn't and are forced to make decisions based on limited evidence.
The EdTech Hub exists to address this problem. It does rigorous academic research and gives evidence-based advice about how to use technology in education in low-income contexts. It helps decision makers inside and outside of government to make clear, evidence-based policy decisions to achieve maximum impact on learning outcomes.
This is a global initiative funded by FCDO, World Bank and Gates Foundation, and Jigsaw is one of the core consortium organisations. We have specialised in this area of research for the last decade, and the EdTech Hub means we can work hard to build on all we have learned and help have a long-term impact on addressing the global learning crisis. The EdTech Hub is a collaborative endeavour and we enjoy working in close partnership with Results for Development, Brink, University of Cambridge, ODE, and ODI.
For more information about the work of the EdTech Hub and to explore the research outputs, check out the EdTech website.